Panel Replacement & Upgrades To Safely Power Your Property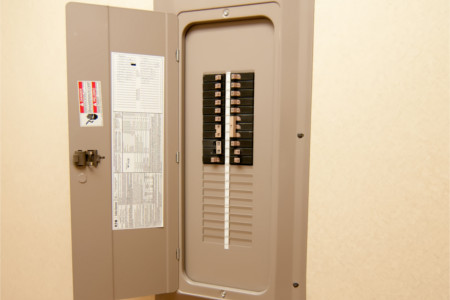 Your electrical panel is one of the most vital components of your home's electrical system, and if yours is outdated, or has suffered any kind of wear or damage over the years, it could be causing your home to operate inefficiently and unsafely. When your electrical panel isn't performing like it should, or just can't supply the right amount of power to your home or business safely, it's time to call in the skilled electricians at Electrical Services Group LLC and let us help you with your electrical panel replacement needs. As the top-rated electrician in the area, we're the team of skilled pros you can trust to get the job done right in order to keep your home functioning safely. Are you looking for a professional electrician who can help with your electrical panel replacement needs? If so, give our team of skilled professionals a call today and let us show you the kind of quality results that have helped make us the area's most trusted name in electrical panel replacements and generator installation.
An outdated or damaged electrical panel can lead to a number of different issues around your property, ranging from the annoying to the downright dangerous. By investing in an electrical panel replacement for your home or business, you'll be able to make more efficient use of the power coming into your property since your new electrical panel will be distributing the right amount of power to the various areas. If you have any questions about our electrical panel replacement services, or if you'd like to schedule an appointment for consultation, give us a call today. Our team of experts are always standing by and would be happy to assist you in any way we can.
Panel Upgrades
An outdated electrical panel can cause a number of different issues around your home or business property, ranging from tripping breakers, flickering lights, and inconsistent power flow. An outdated panel can also put your property at serious risk of electrical fire. If your old panel isn't up to the task of delivering the amount of power you need for the various parts of your home or business property, let our team of skilled electricians provide you with a panel upgrade to help improve the safety and efficiency of your property.