Commercial Electrical Construction Services Customized To Your New Haven Property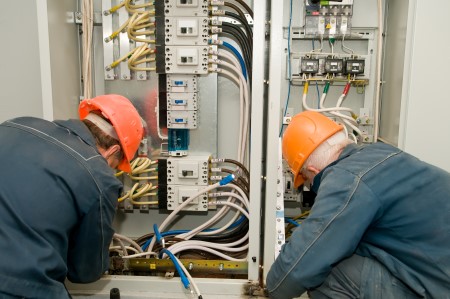 As a commercial property owner in New Haven, you have an obligation to ensure that your building or facility is customized to promote the productivity and profitability of your business. One of the most important aspects of your commercial property is its electrical system. When you construct a new commercial property, you have the opportunity to design and install an electrical system specifically for the core function of your endeavors. The long lasting benefits will be remarkable.
In you are constructing a commercial property in New Haven, the first thing that you should do is consult with a professionally licensed electrician. At Electrical Services Group LLC, our New Haven electricians have the knowledge, skill, and experience necessary to help you with this immense task.
Our exceptionally skilled commercial electricians have experience designing and installing customized electrical systems in all types of commercial properties. Our professionals have helped in the construction of schools, hospitals, offices, retail buildings, manufacturing, and other institutional facilities. In all of our efforts, our goal is to provide our customers with the most customized and highest quality electrical services possible.
Custom Electrical Design During Construction Makes the Most of Your Investment
Whenever you are constructing a new commercial property or institutional facility, the investment that you are making is obvious. In order to make the most of this investment, it is important to take the time necessary to plan for your present and future needs. When it comes to your electrical system, this fact remains resolutely certain.
In order to make the most of your investment in regards to your electrical system, it is important to consult with a professionally licensed electrician that has experience conceptualizing, designing, and installing electrical systems for your specific type of property. At Electrical Services Group LLC, our New Haven electricians have that experience.
Our team can inquire as to your present electrical needs as well as your future plan for your New Haven commercial property. With this information, we can help you design an electrical system that will ensure the efficiency, productivity, and profitability of your commercial property now and in the future.
Commercial Electricians Experienced With Working with Contractors
When you hire our New Haven commercial electricians for the job, you can feel confident knowing that you will receive the highest quality services possible. Our team has an immense amount of experience working with other construction contractors. In this way, we can design and install your new electrical system in a seamless fashion without any disruption to the overall construction project. Not only will your property be finished in the best manner possible, but it will also be completed without delay. You are guaranteed to be completely satisfied with the results.