Electrical Safety For Schools, Hospitals, Offices, And Other Institutional & Commercial Entities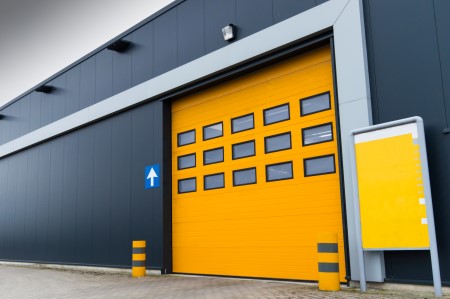 Electrical safety couldn't be more vital if you're responsible for a New Haven area school, hospital, office, or other commercial or industrial buildings. It's vital that your electrical repairs and new installations are handled by only experienced, licensed electricians who do the work according to current building safety code requirements.
Within these institutions, there are going to be many electrical system components that also need to be maintained regularly. If your New Haven or surrounding area industrial or commercial building 's electrical system isn't regularly inspected and maintained, you're creating a potentially dangerous environment for all occupants. As the owner or responsible party, it's important to provide a safe environment for everyone including yourself.
Within each type of commercial business, the electrical system can vary. You may have audio, data, video, and networking equipment, a central vacuum system, an intercom system, special lighting, overhead doors, or a backup generator system. Every variable requires the right electricians to handle the work. At Electrical Services Group LLC, we have the training and experience to ensure your property is safe with the right electrical repairs or new installations. If you have doubts about your electrical safety, call our expert New Haven electricians right away for an assessment or professional inspection.
Safety Concerns For Commercial Electrical Construction Services
New commercial construction is far different from a residential electrical installation. You need a New Haven electrician who can design and install your electrical right so your electrical system is safe. Areas that need dedicated circuits should be handled correctly. If you're experiencing fluctuations in power when you run several things at once, that's a good sign that you have an appliance or other equipment pulling too much power through the circuit. A dedicated circuit places that power hungry equipment on it's own electrical line so it doesn't send surges or burn out your expensive appliances. Whomever you choose for your new construction design and installation for your commercial building, please make sure they're properly experienced, licensed, and reputable to get the job done right. The last thing you need is to be concerned about electrical safety and all those you're responsible for who spend time within the building.
Industrial Warehouse Electrical
Industrial warehouses need special equipment which can involve extra pull on the electrical system. You may have overhead doors that count on the electrical power, charging stations for various equipment, extensive lighting, intercom systems, and more. With industrial warehouse electrical work, the heavy equipment you need to use can put a load on your New Haven electrical system. Ensure your panel box is up to code and doesn't need upgrading by calling a professional electrician to take a look. electrical Services Group, LLC can run some tests and examine your panel to ensure your breakers and other safety systems are working properly.
Office Building Electrical
New Haven Office buildings need safe electrical systems as well. You may own a small or large office building, but either way the electrical system has to serve your needs safely. When you own or are responsible for the office building, the last thing you want to see happen are fires started from sparks, surges, or bad wiring problems. If you have an old office building or you're not sure things are safe as they are with your current electrical system, don't wait. Find a pro like ours at Electrical Services Group LLC who can ensure it's all safe and sound and that any new electrical work will be done correctly.