Fundamental Configuration Of A New Haven Fire Alarm System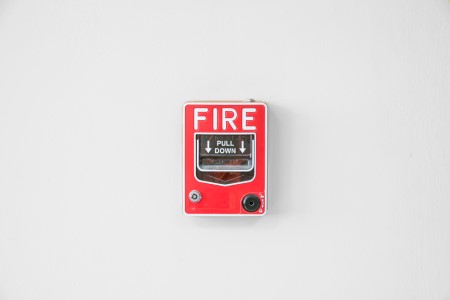 What is an automatic New Haven fire alarm system? An automatic system that is designed to detect the unwanted fire presence by its monitoring of the changes in environment that are related to combustion. A smoke warning system can be actuated automatically or manually or in both ways. It is in event of fire that the automatic system notifies persons to evacuate in the event of fire or in case of any other emergency. It also prepares the structure and its associated systems to control the spreading of the fire and the smoke.
Fundamental configuration of the fire alarm system:
Fire alarm control panel: This component can be considered as the hub of the fire alarm system. Its role is to monitor the inputs and the system integrity, to control the output and to relay the information.
Primary power supply: This is the alternating current which is non switched 120 or 240 volt that is supplied from a commercial power utility source. In non residential complexes a 'dedicated branch circuit' is connected to the fire alarm system and its constituents.
Secondary or back up power supplies: This component of the fire alarm system is normally used to supply energy when a primary power failure occurs. It consists of sealed lead-acid storage batteries or other emergency sources such as generators.
Initiating devices: This component can be actuated manually or automatically. It acts as an input to the fire alarm control.
Notification appliances: The energy that is supplied from the smoke alarm system or any other stored energy source is used by this component to inform the persons in the near vicinity to evacuate.
Building safety interfaces: This interface influences the air movement, the lighting, process control, human transport and the exit and thus permits the fire alarm system to control the various aspects of the built environment. It also prepares the building for the fire and controls the spread of smoke fumes and the fire.